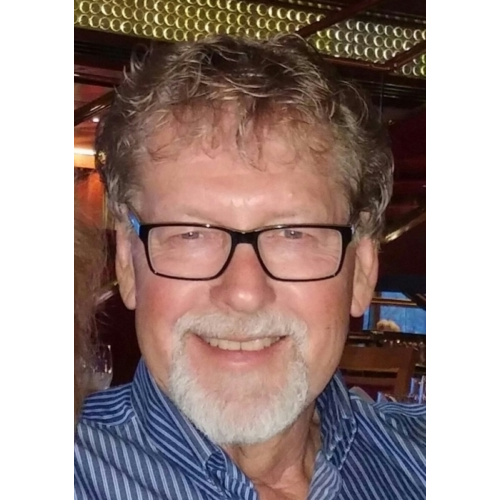 Adopting the adage that "variety is the spice of life" Waldo has viewed ministry assignments as seasons to match his gifts with needs. With that came the experience of new people and challenges to explore. After graduating from seminary in 1976 he has pastored five churches across three provinces over the next 42 years. His most recent role was as the Lead Chaplain in a senior's complex.
Growing up on a farm enabled him to be adaptable and refreshment times between churches found him working as a car salesman, an installation manager at a cabinet company and running a 50 bed guesthouse in Haiti along with his wife Pam. They have two children and three grandchildren and enjoy time with their family.
In this latest season of life golf and travel have occupied some of their retirement time. However, since Waldo believes that there is never a retirement from the Christian life he has returned to part time ministry as there was a need presented that seemed to fit his gifting. Pray for a new pastor so that he can retire for a third time.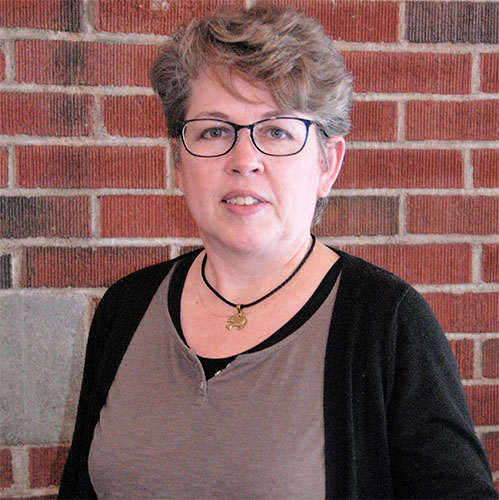 Renate grew up at NUMC after her family immigrated from Uruguay. In 1984, she graduated from Canadian Mennonite Bible College (now Canadian Mennonite University) in Winnipeg, with a Bachelor of Church Music. For the subsequent 13 years, she lived in Altona, Manitoba, participating with the Altona Bergthaler Mennonite Church, where her husband Randy was pastor. Upon discerning a call to pastoral ministry herself, she attended the Anabaptist Mennonite Biblical Seminary for a year. In 1998, she & Randy took on a shared pastoral position at Bethany Mennonite Church in Niagara-on-the-Lake.
In 2011, Renate pursued studies in floral design at Niagara College, and spent 5 years working as a floral designer in a retail florist business in the area. However, she felt God call her back to pastoral ministry when she was invited to serve at NUMC as asso-ciate pastor to the German worship services.
Renate is engaged in the music life of the Niagara Region through her involvement in Chorus Niagara, and enjoys spending time at her ancient Mason & Risch upright grand at home. She also loves to paint with watercolours and grow flowers. At certain times, like Valentine's or Mother's Day, she may still be found helping out at the flower shop. Her husband Randy is serving as associate pastor to seniors at the St. Catharines United Mennonite Church. As they engage in the faith journey of 2 area congregations, Randy & Renate share personal time with their son, daughter & son-in-law, and their absolutely adorable little grandson!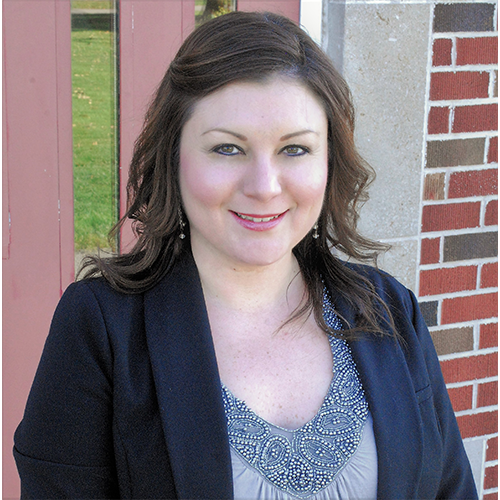 April enjoys her role here at NUMC, where it satisfies her passion of meaningfully connecting people within church community, helping them to find purpose and joy through Christian education and serving opportunities. Her role provides her the opportunity to be at the central hub of church communication, and it is here that she is thrilled to share her gifts of planning, organizing, helping, and encouraging others.
April has a Bachelor of Arts from the University of Guelph. She is currently studying in a part-time capacity at Tyndale Seminary in the Masters of Theological Studies program. Through adulthood, she has been active in church life, most notably in the participation, administration and leadership of Small Group Ministries. April has also passionately served for the last five years in the United Church of Canada in part-time ministry roles serving children, youth and adults in Youth & Family Ministry, and Christian Education roles.
April lives in St. Catharines, and loves to spend time with her beautiful dog Kayla. Favourite activities outdoors include exploring nature trails, camping and bicycling. April also enjoys cooking, community events and reading.