Welcome to the NUMC Youth Group!
We invite all those in high school to join us throughout the school year.
Our three stated purposes are Fun, Us, Others.  
 Fun……..we plan our gatherings with a creative eye towards fun each and every week!
Events like, go-karting, mini-golf, Canada's Wonderland, toboganning, and skating
throughout the year keep the energy levels high, and the focus on building relationships
in low threshold environments.
Us…………we want to be more than a social club, and that's why we focus every 

Friday

 night
on growing together in Jesus Christ.  Whether it's our youth worship teams, listening
to youth led devotionals, praying for each other, or a message from our pastor; there
is always a higher purpose that we are gathered together for.
Others…as a church who's mission is to be servants of Christ in our community, we look
for ways to bless our local community through special events, leading 

Sunday


worship services, larger area youth outreaches, week long missions trips, or
participating in national fundraising campaigns like Operation Christmas Child,
and 30 hour famine.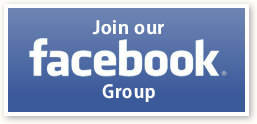 If you'd like to be invited every week to our events, please ask to be added to our email list here: 

[email protected]